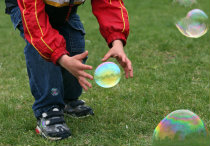 Summary

In case your very adorable and talented kids don't end up being NFL players, neurosurgeons, or famous movie stars — they'll need to know how to manage their own money.

Give your kids the lesson of lifetime and open them their very own savings account. So if winning the Oscar doesn't pan out, at least they'll know smart financial habits.

Details:

Low $5 minimum opening deposit
Savings account for members 17 and younger
Earn competitive dividends
Win incentives for saving! Members 17 and younger who deposit $50 into their savings account each quarter will be entered to win $100!*
Access accounts at any CU Service Center location
No monthly service fee
No minimum average monthly balance fee
Account must be opened by an adult joint account holder




See our rates.




This site is not directed to individuals under the age of 13, and we request that these individuals do not provide personal information through the site. We do not knowingly collect information from children under age 13 without parental consent. Visit the Federal Trade Commission at www.ftc.gov for more information about the Children's Online Privacy Protection Act (COPPA).





*There is a $5.00 minimum opening balance required for youth savings accounts. Joint account holder must be 18 or older. All members 17 and younger who deposit and keep at least $50 in their youth savings account each quarter (Jan-Mar, Apr-Jun, Jul-Sep, Oct-Dec) will be entered to win one of three $100 dollar prizes quarterly. Winner must have account in good standing. Prizes are distributed by age group, with one prize per age level (0-10, 11-13, 14-17). All winners will be notified within 30 days of quarter end and prize may be deposited into the youth savings account within 30 days of drawing. A new youth name may be drawn if unable to reach joint adult on account. Restrictions may apply. See a representative for details.