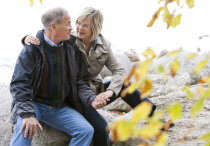 Summary

Rather than worry about the stock market, put some money into something you count on. Share certificates offer a guaranteed return on your investment, with fixed rates you can count on. We offer several different terms you can choose from. Just lock in your rate and wait for your money to grow.

Share Certificates:

Details:

Risk-free investment for guaranteed returns
Earn higher interest than regular savings
Fixed rates
Various term lengths for greater flexibility
Choose your term and lock in your rate
Penalty for withdrawal may apply - see fees
$500 minimum opening deposit

See our rates.



*APY = Annual Percentage Yield. Our rates are current as of August 1, 2019 and may be subject to change without notice. Early withdrawal penalties may apply. Withdrawals and fees may reduce earnings. If a CD product is redeemed prior to the date of maturity, the penalty assessed is 90 days of interest. The minimum balance required to open a share certificate is $500.00. You must maintain a minimum daily balance of $500.00 in your account each day to obtain the disclosed APY. You will earn dividends for every day during the period that your account equals or exceeds the minimum daily balance requirement. The APY assumes dividends will remain on deposit until maturity. The credit union may offer other rates in the future.