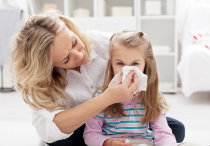 Summary

Lucky for you, there's a way to ride out the healthcare storm. Open up a Health Savings Account and take your health into your own hands.

HSAs provide a tax-advantaged* way to take care of yourself — and it's yours to rollover year-to-year. So whether you need it next year or ten years from now, you're covered. Talk to your employer about contributions.

Details:

Tax-advantaged* way to save for retirement
Must be enrolled in a qualified high deductible health plan (minimum deductible of $1,350 for single coverage or $2,700 for family coverage)
Cannot be enrolled in Medicare
Cannot be claimed as dependent on another's tax return
Earn competitive dividends on entire balance
Tax-free withdrawals when used for qualified medical expenses
No "use it or lose it" policy since the balance carries over year-to-year
You, not your employer, owns the HSA
Easy ways to access and keep tabs on funds
No setup or annual fees

Contribution Limits

Contribution limits are set by the IRS. Current 2019 contribution limits are:

$3,500 for a single person
$7,000 for a family
A person age 55 or older may make an additional $1,000 in "catch-up" contributions

*Consult your tax advisor.

See our rates.