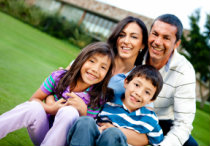 Summary

Save up for something special or just build a safety net. This basic savings account provides more than just peace of mind. It's also your share in part-ownership of Sooper Credit Union.

Earn competitive dividends and maintain access to your accounts, not just in Colorado, but all over the country. With online and mobile banking and access to thousands of other credit unions, you'll always be covered.

Details:

Straight forward savings account
Earn interest regardless of minimum balance
Open as many savings accounts as you need
Use different accounts to meet various goals
Maintain a $100 minimum average monthly balance to avoid $5 monthly service fee.
Fee not applicable to members under 18 or over 55
New members have 90 days to bring account balance up to $100
Several easy ways to manage your account via
Free online banking
Free mobile banking
Free telephone banking
Free e-statements
Free nationwide access to your account via
Over 30,000 surcharge-free CO-OP ATMs
Access to accounts at any CU Service Center location
Low $5 minimum opening deposit

See our rates.
Data carrier rates may apply.