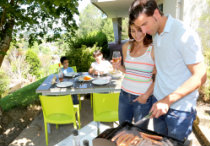 Summary

The only thing you can expect is the unexpected. Lucky for you, Sooper has you covered. Apply now for a personal loan before borrowing from friends or family.

Our low rates and term options can easily work within your budget. Talk to a lender today and rest easy knowing you don't have to use all your savings.

Details:

Personal loans to cover a number of needs
Competitive, low rates
Flexible payment plans to fit your budget
Convenient automatic online payments
No prepayment penalty to pay off loan quickly
Local processing for fast decisioning and efficiency
Attentive personalized service here in Colorado





See our rates.

Payment Coupons

Need to print payment coupons?

At Sooper, our goal is to make managing your accounts as convenient as possible. To aid in this process, loan payment coupons are available to print here. Payment coupons may also be printed upon request at any of our branch locations.




Looking for an even easier way to make your payment? Sign up for Online Banking to transfer payments directly from your Sooper account, or use our free Bill Pay system.