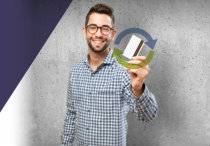 Summary

CardSwap is a free service that easily lets you update your payment information in the event that your card gets lost, stolen or compromised. CardSwap allows new information to be transmitted to all of your favorite digital services such as Netflix®, Amazon®, Hulu, iTunes®, and many more, so you can keep subscribing without having to worry.

Details

Available through Online and Mobile Banking under "Services"
Save time from having to go to each subscription site to update your information
Use every time you need to update your payment information
Allow 24 hours for the payment information to be updated with the vendor
Data carrier rates may apply.