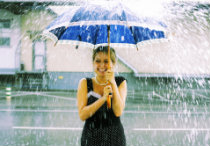 Summary

Did you know that if the vehicle you are now financing is totaled, or is stolen and not recovered, your insurance may not pay off the total amount due?

The value your insurance company will place on your car may be substantially less than the amount you owe.

In the event that your vehicle is stolen, accidentally damaged beyond repair, or otherwise declared an insured total loss, your insurance company pays the actual cash value of the vehicle at the time of loss — not what the vehicle is really worth to you! This deficiency, added to the amount of your deductible, and other expenses, can easily be thousands of dollars — money that comes out of your pocket!

Guaranteed Asset Protection (GAP) pays the difference between the Actual Cash Value (ACV) of your vehicle, which is determined by your primary insurance company, and the unpaid balance that is owed up to the policy limits.

GAP Advantage also provides an additional benefit of $1000 toward the down payment for your replacement vehicle should you suffer a total loss or unrecovered theft. You must qualify and finance the replacement vehicle through Sooper Credit Union to be eligible for this benefit.

Be sure to ask for GAP Protection when you apply for your Sooper Credit Union auto loan!