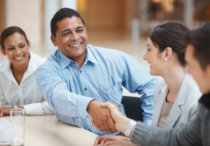 Business Interest Checking
Summary

In business, every cent counts. So when a checking account pays dividends, it's in your best interest to sign up.

Sooper's Business Interest Checking account is easy to manage with several ways to access your account, whether you're at home, in the office, or traveling on business.

Details:
Data carrier rates may apply.